BEACH AREA COMMUNITY COURT
FREQUENTLY ASKED QUESTIONS:
Q: Why should I register for Beach Area Community Court (BACC)?
A: By completing the BACC course, you will avoid a criminal conviction on your record, you will not have to pay a fine, and you would be giving back to the community through volunteer work service.
Q: What will I have to do in BACC?
A: You will have to attend a two-hour educational segment on a weeknight (usually a Thursday) and then participate in a four-hour beach area clean-up event the following weekend normally on Saturday. If you complete both segments, you will not have a criminal conviction on your record, you pay no fine, and, through the community service, you will have given a tangible benefit back to the community.
Q: How do I sign up?
A: If you received an eligible citation (see below: what kinds of charges go through BACC) in Mission or Pacific Beach, the law enforcement officer should have given you a flyer with this website and a phone number. If you received a flyer and want to participate in BACC, REGISTER HERE within 5 business days of the citation. If you did not receive a flyer, you cannot register for BACC because your citation has not been diverted from Kearny Mesa Court. If you are unsure of whether you can register for BACC, look on your citation. Under the charges listed by the law enforcement officer should be handwritten letters, BACC. That is your indication that the officer has diverted your citation and you can register for BACC within 5 business days.
Q: How do I know I'm signed up?
A: You will get a confirmation email when you register online. If you register online, you will be sent a letter to the email address you provide telling you whether you're eligible for BACC. If you registered on the phone, you will be sent a letter to the mailing address you provided. This can take up to 6-8 weeks. If you are eligible, you will be given the date and time of your community court session. If you are not eligible, you will receive a letter from the City Attorney's Office stating that you are not eligible and the reason why. If you are not eligible, you must show up at the court date on the bottom of the citation, or else a warrant will be issued for your arrest.
Q: What do I wear to the session?
A: For the educational component of this program, proper attire is business casual.
For the community work service component, you should wear comfortable clothing, closed-toed shoes, a hat to shield you from the sun, sunscreen, and water.
Q: How is eligibility determined?
A: Your eligibility is determined based on your criminal history. Most people are eligible for BACC.
Q: What if I can't attend my assigned session? Can I reschedule?
A: No. There are no extensions unless you have a medical emergency, death in the family confirmed by a copy of the death certificate, or are being deployed overseas in the military. Even so, any extensions are limited by the time restrictions of your court date at Kearny Mesa Traffic Court (on the bottom of your citation). Email info@beachcommunitycourt.com or call 858-273-3050 for information on extensions. Please call at the time you register with scheduling issues whenever possible.
Q: What if I am disabled and cannot perform work service?
A: If you are disabled, injured, or pregnant, etc., try to let us know in advance (Email info@beachcommunitycourt.com or call 858-273-3050) so we can set up light work service for you in the office (folding mailers, answering/making phone calls, data entry, etc.).
Q: Where will the educational segment be?
A: The educational portion of the program is held at Pacific Beach Recreation Center: 1405 Diamond Street (West side of the building, the room facing Gresham Street). You will receive the date and time of the educational segment once you have registered. The location of BACC is subject to change. Check your registration confirmation for the most current information.
Q: What will the educational segment consist of?
A: It will be a combination of discussion with community members, a presentation by a trauma nurse on alcohol-related issues, and a law enforcement presentation.
Q: Where will the work service be?
A: Each work service project is determined on a monthly basis based on the needs of the community. You will find out at the educational segment where and when the work service segment will be.
Q: What kind of work service will we do?
A: In the past, we have cleaned up sidewalks, streets, & planters, we've shoveled and swept sand from the boardwalk, we've pulled weeds at an elementary school; we've spray-painted rules on trash cans and on the seawall, and we've cleaned up trash in the parks. Future projects depend on suggestions from and needs of the beach community.
Q: What if I want to contest my citation?
A: BACC is not for people who want to contest their citations. If you want to contest your citation, you MUST appear at Kearny Mesa Court on or before the date at the bottom of your citation.
Q: How many times can I do BACC?
A: BACC is a one-time only opportunity to take care of your citation without a criminal conviction. The hope is that through the educational segment, you will learn how to avoid getting a similar citation in the future. You will not be allowed to complete BACC a second time.
Q: What kinds of charges go through BACC?
A: There are various charges that are eligible for BACC, such as an open container of alcohol in public, glass on the beach, fire ring violations, urinating in public, dog off a leash, other municipal code violations related to quality of life issues in the beach area.
Q: Why are only Mission Beach and Pacific Beach included in BACC?
A: BACC is a federally funded program whose grant was approved only for Mission and Pacific Beach. After the grant expires in the Fall of 2008, the program could be expanded to other San Diego beaches.
Q: When I complete BACC, do I get a certificate or some kind of proof that I completed the program?
A: Yes, you get a certificate of completion when you finish both segments of the program.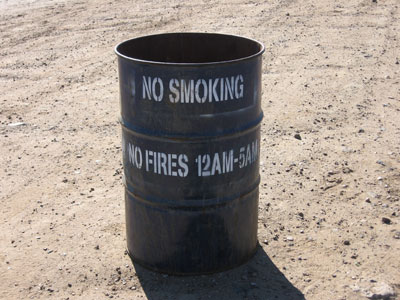 Registration Fee: A $50.00 registration fee will be required to attend BACC. BACC initially was funded by Bureau of Justice Assistance grant of $200,000. This grant money was used to set up the court in 2006 and funded BACC up until April 2009. In order to continue BACC, a registration fee of $40.00 is required to cover the administrative costs of this alternative court.
If you do not have a credit card to complete registration online, you must call 858-273-3050 and speak to a BACC representative to schedule advance payment and complete registration.